Confession time. I haven't been training in a commercial gym for well over 18 months now. Because since I moved to Louisiana, I've be training in my garage gym Outback Performance.
After training in gyms on and off for almost 30 years, I grew tired of the commercial gym setting. And like a chef that is a food snob because they've seen too much, I've become a gym snob after seeing too much also.
And yes, I still get nightmares because I've witnessed some stupid shit that's hard to get out of my brain.
However, I'll try to keep my biases out as this is what's best for you and not for me.
Whether you're starting out on your fitness journey or you're considering make a change on where you train, here are the pro's and con's on exercising in a gym or at home.
No matter where you train, flexing is always required.
Pro's of training at home
Convenience- you're right there and you have no excuse.
No travel- if you spend your day commuting from work and taking the kids to school, you're probably sick of driving.
You have your own changing room and shower- no more awkward moments in the locker room like at high school. Does that bring back good memories?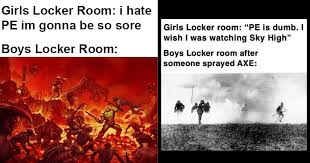 It's cheaper- there's no joining and per month fees at your home gym. And you save on gas or transportation fees.
It's just the way you like it- the only person you get to complain to about the gym set up is you.
Play your own music- as loud as you want and without headphones. You can dance like nobody is watching. Except your cat.
Break the rules- no more following the gym's rules. You can grunt, make a mess, slam the weights and boogie on down. Do what you want. Make your own rules.
Go at your own pace- no one is standing over you, waiting for you to finish. Don't you love those people?
No waiting for you either- so enjoy sitting on your weight bench watching cat videos on YouTube.
Pro's of training in a commercial gym
Equipment- you're spoiled for choice. Weight and cardio machines, free weights and mirrors. Lots of mirrors.
Watch and learn- you get to see how other people exercise and learn how to do movements you're unclear about.
Help is at hand- most gyms have trainers on staff who you can consult to ask questions when you're confused or stuck.
Motivating environment- if you join the right gym, being surrounded by people trying to get better can only rub off on you.
You don't need to buy your own equipment- and that stuff is expensive.
Facilities – most gyms have a hot tub and dry or wet sauna. You get to sweat out your impurities after a rough night.
Skin in the game- if you're paying for a membership and not using it, it's a waste of money.
Con's of training at home
Distractions- you're in your happy place at home with the TV and all the trimmings, making exercise easier to avoid.
Need to buy your own equipment- bands, dumbbells, kettlebells and cardio machines is expensive. Although you can buy it cheaply, there's still an initial cost.
Family- although your family loves you, they may pull you away and impose on your exercise time. If you're at the gym, you don't have to answer their call.
There's no one to ask for exercise help- Except for Google and Google is not always reliable.
Lack of space- it's your house. Filled with stuff and space maybe at a premium. You don't need a lot of space but having more of it makes it easier to exercise.
Con's of training in the gym
Cost of memberships- some gyms lock you into long-term contracts and make it deliberately difficult to break those contracts.
Broken down equipment- not all the equipment works all the time and you have to rely on the gym to fix it. And sometimes they drag their feet.
You have to share- being a public place where you're renting the equipment, it's a requirement to share, whether you like it or not.
Not everyone is clean like you- when gym goers are into their workout, they forget the little things like putting the equipment away and wiping the sweat off the benches and machines.
Gross.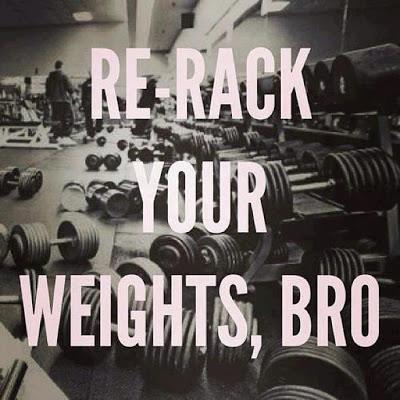 When you're a women, men may leer and proposition you- unwelcome attention will take you away from what you're trying to do and make you feel uncomfortable
You have to follow the gyms rules- that's great if you're a rule follower but some rules restrict the way you train.
Wrapping up
The choice is yours alone to make. There are pros and cons for most decisions and where you train is no different. And it doesn't matter where you train as long a you have mirrors to admire your handy work.