How many times have you scrolled through a social media feed admiring all those fitness models with a great looking midsections doing really cool core exercises?
It's not like I've ever done it. 😊
You think if it works for them it will work for you and you give it a shot next time you're at the gym. Ouch, how did they make this exercise where you tie yourself in knots look so easy?
I'll tell you why.
They do this for a living
They've had plenty of practice
They've been coached through it
They could be a freak of nature and you're not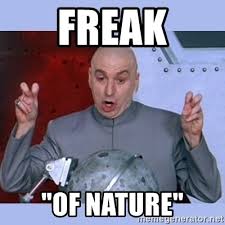 I'm not saying exercises like this are bad, however, when you're busy like you are, you need exercises that are effective and help you get better at this thing called life.
Life,you know the one where you're working all day, no time to take care of yourself but you have to take care of your family and friends? Yeah that one.
Excluding weight loss, core is the most talked about subject in the fitness universe. Google "Core Training" and you come up with over 856 million hits. There's no information lacking on training the core that's for sure.
And before proceeding any further, here are some things you need to know about the core
The core is more than just the six-pack. Think of the core has your entire torso
Sit ups and crunches done in excess will crush your lower back
Crunches will not burn fat from your midsection
Front and side planks are still great exercises
The core exercises in your routine should not only have you looking and feeling better but helping you through the day-to-day tasks of your life. Here are some exercises that meet all this and more.
They mightn't be cool, but they work.
1.Deadbugs
Strange name, great exercise.
What makes it so great? This exercise
Reinforces contra lateral (opposite arm/ opposite leg) limb movement
Improves lumbo- pelvic stability (Your back and hips)
Reinforces correct breathing patterns
Prevents misalignment and encourages good posture
It keeps your midsection strong and stable while your arms and legs are moving. Much like when you're walking, running or spiriting after a wild child. Or if you've spent the day sitting down behind a desk, the deadbug will act as a 'reset' for better posture.
Doesn't this sound like something you need?
2. Birddogs
These are similar to the deadbugs except you're on all fours. Birddogs train the lower back, upper back and glutes which can take a beating throughout the day due to sitting too much with shoulders round forward or because constantly bending over picking up after kids or coworkers.
It also has many of the same benefits listed above for the deadbug also. It's not a cool exercise but it sure helps strengthen the areas you need most.
3. Front plank variations
The front plank and all its variations train the core for stabilization — which is what the core is designed to do.
And when you're moving around, the core strength you developed by doing planks (you do, do them right?) means you're more efficient with your movements. Because the plank strengthens all of your core and not just your abs.
I've found if a person can hold the front plank for over 60 seconds, good things in and out of the gym happen for them. Why? Because they're stronger.
They're the unsexist core exercise ever and are as boring as bat shit. But that doesn't stop them from being an effective exercise.
4. Side planks
Side planks are hard, no question. Some might say they suck.
Because with side planks, you reduce the contact to the floor, to two points (One foot and elbow) making it more challenging to balance.
This effort to balance teaches you to use your deep stabilizing muscles around the spine, hips, and shoulders, which helps with your posture and shoulder and low back health.
Working unilaterally will you help find any weaknesses in your joints and muscle. For example, if one side is harder than the other, it suggests you may have a muscle imbalance between sides if left unchecked, could turn in a chronic issue.
They may suck but side planks work.
5. Hinging
The ability to use you butt instead of your lower back to bend over and pick up stuff from the floor is a game changer.
Whether your cleaning up after your kids, getting shopping from the car or bending over to wash your hands, putting your bodyweight on our hips and hamstrings instead of the muscles of the lower back will save your back from a world of discomfort.
Not only that, you'll put some juice in the caboose.
6. Unilateral press and pulling variations
Here are 3 reasons why lifting with one limb at a time will benefit you in and out of the gym.
Reduce muscle imbalances- Due to activities of daily living you have a dominant and non-dominant side. For instance, carrying more groceries on one side over the other over time may get one arm stronger.
Improved muscle recruitment – Unilateral training makes you work harder and recruit more muscle fibers to perform the same movement, burning more calories and working more muscle with less weight.
Core work without crunches– When training unilaterally, you automatically throw your body off-balance, forcing your core muscles to engage to keep yourself upright.
When you haven't the time for direct core work these exercises will do quite nicely.
7. Carries
Carries will improve your
Posture- Trying to carry heavy weights with rounded shoulders is almost impossible.
Better breathing patterns– It's pretty hard to be a chest breather when you're carrying heavy weights around.
Shoulder health– Your rotator cuffs are working like crazy to keep your arms in their sockets.
Core and hip stabilizers– Every step of the farmer's walk is a single leg stance.
Grip strength- And increase your ability to carry all the groceries in on one trip.
A reduction grip strength (if not trained) is associated with an eight-fold risk of developing muscular disability among older adults, and poor grip strength is associated with adverse weight gain among women and mortality among men.
Yes, grip is that important.
Finishing up
Training the core isn't sexy or difficult, but it needs to be effective and make you better in and out of the gym. By all means you can go with sexy core training but don't forget about the basics.
Because the basics will make you awesome.